How long will it take to print my order?
Our standard lead time is 5 to 6 business days.
Do you provide shipping?
Yes. We provide all types of UPS shipping.
Can I see a proof before you print my order?
Yes. Prior to printing all jobs, each customer receives an email containing a PDF proof. Hard copy, or printed proofs are also available for an additional fee.
What's the difference between Digital Printing and Offset Printing
Digital printing doesn't use plates the way offset does, but instead uses options such as toner (like in laser printers) or larger printers that do use liquid ink. Digital printing is perfect when lower quantities are needed; think of a run of 200 greeting cards or 100 flyers. Another benefit of digital printing is it's variable data capability. When each piece needs a unique code, name or address, digital is the only way to go. Offset printing cannot accommodate this need.
Offset printing technology uses plates, usually made from aluminum, which are used to transfer an image onto a rubber "blanket", and then rolling that image onto a sheet of paper. It's called offset because the ink is not transferred directly onto the paper. Because offset presses run so efficiently once they are set up, offset printing is the best choice when larger quantities are needed.
Digital and Offset are both useful printing methods. Each have particular benefits depending on your project's requirements. When you need larger runs of a project, into the hundreds or thousands, or are using a specific, brand-centric Pantone color, offset printing is the only way to go. You can also use a much wider variety of custom papers and specialty inks, such as metallic or fluorescent inks in the offset process.
If a small run of less than 100 or the need for individual addresses or information is required, digital is your solution. The best part is that as a business, your needs can be met with either of these choices, and the high-level of quality means you get a printed product that will make you look great!
What types of binding do you provide?
We provide the following types of binding.
Saddle-Stitch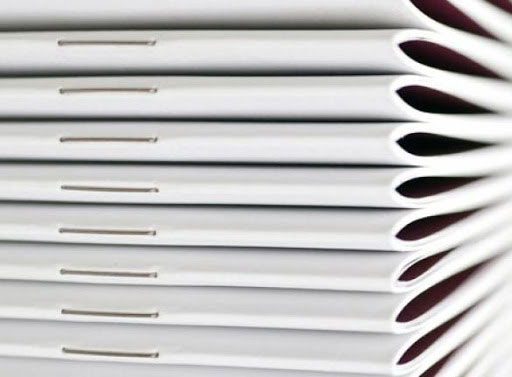 Spiral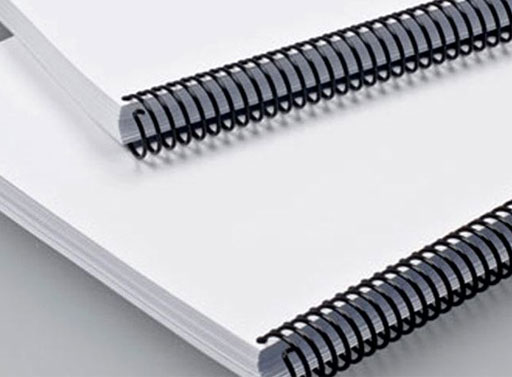 Plastic Comb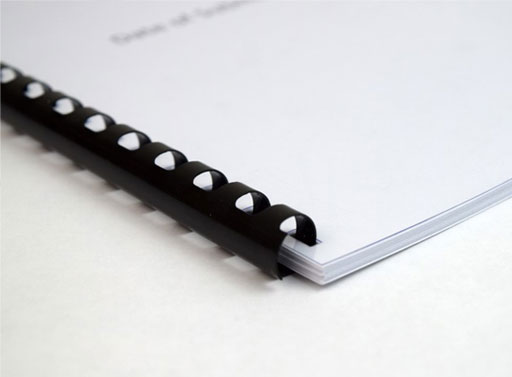 Three-Ring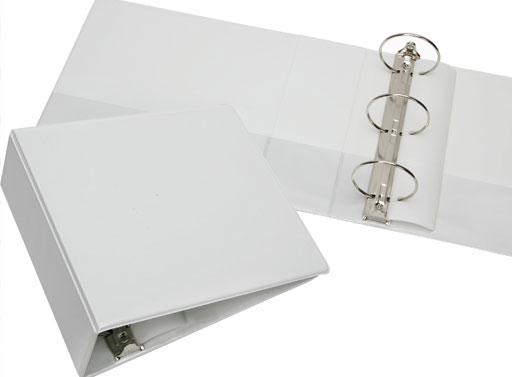 What are Pantone colors?
The Pantone Matching System, or PMS, is a color matching system used by the printing industry. Colors are identified with a unique number. Each printer uses a Pantone Color Bridge to visually match the color being printed. This ensures that colors are the same from batch to batch. This particularly important for things like company logos.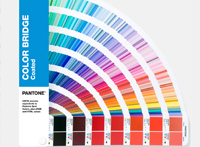 What format should I use to send you my artwork?
For best results, all artwork should be in PDF format with a CMYK color space and have a minimum resolution of 300 dpi.
What does Full-Bleed mean?
Full-bleed is when an image or color extends beyond the cut edge of the product. For example, a 5″ x 7″ card will need the image or color to extend to fit a 5.125″ x 7.125″ area. The safe zone is an additional .125″ margin inside the cut line.