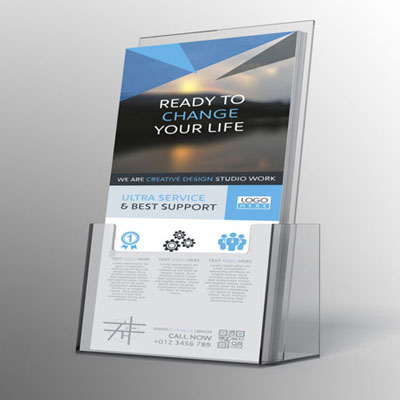 Rack Cards
Maximize your marketing opportunities by placing rack cards on tables and checkout counters. These cards are effective point-of-sale displays that get your customers' attention. You can advertise products, promote upcoming events or simply inform people about your business.
Already have your artwork? Great! Let's get started! Need help with a design? No problem. We've got a great team to help you create something unique.
Have questions? Visit our FAQ page.