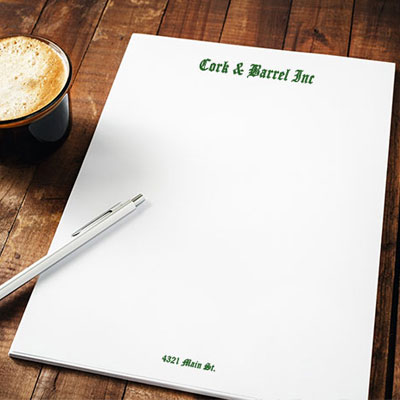 Letterhead
If you're in business, you need letterhead that makes a great first impression. Proposals, letters and other correspondence are presented on letterhead, so make sure you uphold your organization's image. It's important you have your business' letterhead printed on high-quality paper stocks, which gives the impression that your business is strong and trustworthy.
Already have your artwork? Great! Let's get started! Need help with a design? No problem. We've got a great team to help you create something unique.
Have questions? Visit our FAQ page.